CREATE YOUR IPM PLAN HERE!
IPM Plan
IPM Plan Tool Version 1.0
This tool has been developed to facilitate the creation of IPM plans for parks and other turfgrass facilities. It will help you prepare an IPM plan that is specific to your facility's features and pest management objectives.
We thank our sponsors for making this possible.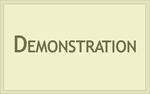 ---